Leasing
BBC Commercial Leasing Call Wes or Patti @ 214.905.6100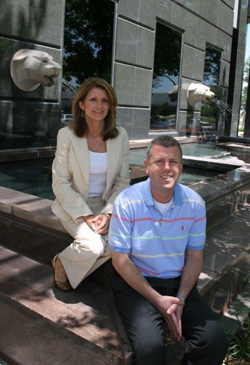 BBC Commercial and Auto Leasing offers a friendly, flexible, fast, leasing experience for any business. Our leasing representatives have over 15 years of commercial experience. We can lease any make, or model of new and or used vehicles.
BBC Specializes in small fleets of 2-100 vehicles as well as most any equipment need, Our small fleet lease programs allows us to offer highly competitive pricing nationwide at an exceptional level of service.
Below is a brief summary of the value of some of the accepted financial and accounting benefits of leasing. (Your Accountant / CPA can determine your requirements and the specific benefits to your business.)
LEASING PRESERVES CREDIT LINES
The standard ratios that financial institutions use to evaluate companies for additional credit are enhanced which makes the preservation and acquisition of credit much easier.
Leverage your business for maximum growth
IMPROVE CASH FLOW
Lease payments are typically less than finance payments plus there are typically no down payments or security deposits required.
More cash on hand and lower payments.
CONVERT YOUR FIXED ASSETS INTO CASH
Leasing gives a company the opportunity to convert fixed assets into cash. By leasing assets, which a company currently owns, the owned assets are sold for cash, which goes back into the company (not available for equipment leasing).
LEASING FREES WORKING CAPITAL
By eliminating the down payment for items that are purchased or financed, Leasing conserves working capital. Typically, Leasing provides 100% of the funds required to acquire a new asset. This frees your capital for more productive uses.
Keeps more cash on hand.
LEASING IS AN OFF BALANCE SHEET METHOD OF FINANCING
The lease obligations of a business may not have to be detailed on your balance sheet because these payments are expensed on a monthly basis. By not having these obligations detailed on your balance sheet, various ratios by which financial institutions evaluate companies for credit are enhanced.
Makes financial statements stronger.
In Summary,
LEASING PRESERVES YOUR CREDIT LINES
IMPROVES YOUR CASH FLOW
CONVERTS YOUR FIXED ASSETS INTO CASH
LEASING FREES UP YOUR WORKING CAPITAL
LEASING IS AN OFF BALANCE SHEET METHOD OF FINANCING