The Team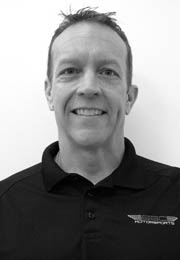 MILES BURR
Miles Burr is a Partner at BBC Motorsports and has over 18 years experience working in both the retail and wholesale sector in management positions with the Bledsoe Dodge Automotive Group, The John Eagle Automotive Group and Metroplex Toyota. For the past several years Mr. Burr has worked with Lightning Motorsports in Grand Prairie primarily in the wholesale side of the business and has many years of experience working with Manheim as well as Adesa Auto Auction.
During High School he worked in a co-op program with Willis Oldsmobile GMC. He attended UNT in business. He joined the Bledsoe Automotive Group in 1991 as a Sales Associate. After almost two years as a top performer he was promoted to Finance and Insurance. Miles held his insurance license and received the Chrysler Inter Circle award for his top performance in sales and customer satisfaction. For the past seven year Miles has concentrated his efforts as an independent Wholesaler of Vehicles and works throughout Texas with many dealers managing his wholesale business. He is very well respected and a very knowledgeable automotive manager.
Miles is an outdoor enthusiast. Miles is a long time car enthusiasts. He just loves cars and racing bicycles. He also is a tri-athlete and has participated in numerous events throughout Texas, Louisiana, Arkansas, New Mexico and Oklahoma. He also enjoys a round of golf when time permits. He also enjoys learning to and playing the guitar...
JASON BURR
Jason Burr is a Partner at BBC Motorsports and has over 15 years experience in the automotive retail business. He has worked in management positions at Bledsoe Automotive Group as well as AutoNation Dodge in Grand Prairie. For the past six years Jason has worked for Service Life and Casualty as a representative working with dealer groups throughout the state of Texas training Dealer personnel in all aspects of Retail Marketing and F and I Management.
Jason attended the University of Texas in Austin and studied Business Administration. In 1993 he joined the Bledsoe Automotive Group and was a top sales person from May of 1993 to 1995. Jason holds a General lines insurance license and a specialty license. He was recognized as the first Dodge certified Truck manager in the Dallas Zone. He was also five star certified as a Chrysler Sales Manager. He also received the MVP award from Service Group in 2007.
Jason is the father of three children and most recently a very proud new grandfather of twins (Liam and Emma). Jason, is a great family man, part time rancher, and really enjoys his golf outings when time permits.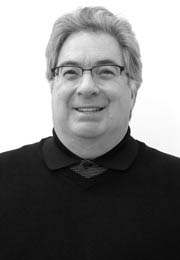 RANDY COURTNEY
Randy Courtney is a Partner at BBC Motorsports has over 12 years of Automotive Dealer Experience. He was an owner and Dealer General Manager of the Bledsoe Automotive group. The Bledsoe Automotive Group merged with AutoNation and served as the Dealer and also had management oversight for their four Dodge stores and one Chrysler Jeep store.
During this period he served as a board member of the Bledsoe Automotive Group. He served on the Manufacturers Dealer Council and the Dealer Advertising board for ten years.
Prior to joining the family automotive business Courtney spent eighteen years with the Fortune 500 computer networking company Harris-Lanier Corporation
Courtney served as Vice- President of Corporate Marketing from 1984 to 1991. Directing a staff of over 150. His responsibilities included all marketing activities i.e. strategic product planning, product development, product marketing, public relations, pricing, product testing, sales training, advertising and distribution channel development.
Courtney holds a Bachelor of Science degree in marketing from Louisiana State University. He serves on the LSU Deans advisory board and has chaired the Alumni and public relations committee. He has served as a SCORE counselor "counselor's to America's small business", and volunteers at O.M. Roberts Public school as a tutor.
Randy, is an avid golfer, enjoys riding his road bike, walking his dog Samantha, and the sunsets at Cedar Creek Lake.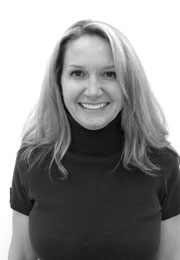 Brijin Goheen
Brijin Goheen, is BBC Motrosports Controller/ Office Manager and has over 15 years experience in the administrative/ management side of the automotive industry. She has previously held the Office Manager position at Bledsoe Dodge, Arlington and then was promoted to the Controller position at AutoNation Dodge Duncanville, AutoNation Dodge Grand Prairie, AutoNation Dodge Irving, Bankston Nissan Irving and Bankston Nissan Lewisville. Brijin, is a graduate of the NADA ( National Automotive Dealers Association ) school for Financial Management.
In May of 2006, Brijin left the automotive industry to assume a similar position in the family business. Her vast experience and knowledge helped facilitate the buy/sell of the Company a short 3 years later. Most recently Brijin has devoted her time to her family and volunteer duties at her son's school including tenures as both Treasurer and President of the PTA.
In her spare time, Brijin enjoys watching her 11 year old son play sports, spends time with her husband of 15 years and hanging out by the pool on warm summer days.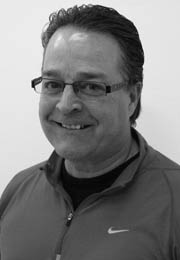 Dink (Carlton) Davis
Dink, works in the BBC Motorsports Wholesale operation. He helps us keep up with the market and has a great relationship with many of the major automotive dealers in the DFW area.
Dink, has a wealth of automotive experience and has served as General Sales Manager for many stores in the extended Dallas Metro area. He has experience in Chrysler, Jeep, Dodge, Nissan, Toyota, Honda and Mazda franchises. He has a reputation for taking very special care of his customers.
Dink, has also worked in an e-commerce training capacity with liquid Motors helping new car and used car dealers become more e-commerce savvy.
Dink, grew up in Dallas Fort Worth area attended L. D. Bell High School where his father was the HS football coach. He then attended Tarleton State University where he received his BS in Science and later his Masters in Education. Dink, coached football at the High School and College level for ten years before starting his career in the automobile business.
When Dink is not working in the car business he spends time with his family.
Mary Sue Courtney
Susie works at BBC Motorsports as our utility in-fielder. She helps us coordinate the logistics of running an operation like ours. She has been around the automotive business all of her life. Her father M.C. Bledsoe III and Grandfather were both Automobile Dealers.
When she is not out helping us keep pace she enjoys playing bridge, Volunteers and Tutors at O.M. Roberts Elementary School. She loves to travel, takes Samantha our Wheaton Terrier on walks, and also enjoys the sunsets at Cedar Creek Lake. Susie, holds a B A degree in education from Louisiana State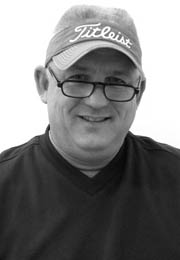 Neal Hancock
Neal Hancock joined our BBC Motorsports team in November 2010 as a buyer for our Wholesale/Retail Operation. He was Owner/Operator of Hancock Mazda of Mesquite and Hancock Isuzu of Ft. Worth from 2002-2010. He also served as General Manager for Randy Hiley Mazda in Arlington 1990-2002. His 20 plus years of retail automotive experience in the DFW market gives our operation an additional set of eyes on the external used car market as well as our internal retail efforts. You may recognize him as an Ed Wallace guy who says "Everybody knows when it comes to pricing; I ain't married to none of 'em".
Born and raised in Texas, he graduated high school from Liberty Eylau in Texarkana and was a math major at The University of Texas in Arlington. After college he spent 4 years working as a Commercial Sales Manager with MCI Communications in Dallas. In 1988, he changed careers and entered the automotive market as a salesman at Jerry Kelly Mazda in Arlington. Salesman to Dealer in 14 years was quite an accomplishment, but now we are excited he has chosen to hang his hat at BBC Motorsports.
God, family, and helping others is his priority. Neal currently spends most of his free time watching high school sports, cooking for the booster club, and bass fishing every chance he gets. Dodging stumps under a full moon at Lake Fork is where he says all things come into perspective. "Eat, Sleep, And Fish".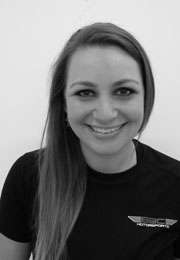 Alexandra Burr
Alex Burr, joined the BBC team in October of 2010. She is responsible for day to day operations such as title work, A/P, and A/R that allow the company to run smoothly. Alex's father, Jason Burr, has been in the automotive industry since Alex was young. She always loved going to the dealership with Jason, and is now enjoying being a part of it.
Alex, has worked in the credit and finance industry for over 5 years. She is currently in the process of earning her business management degree at Brookhaven College. When she is not working, Alex is a mother to toddler boy/girl twins, Emma and Liam. She enjoys Zumba classes, cooking, and her Papillon Moofasa.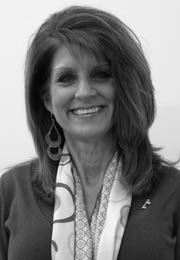 Patti Fuller
Patti Fuller is our Finance Manager and has over 20 years' experience in the automotive and equipment leasing industry. Patti always keeps the customers best interest in mind. Patti helps school customers in the proper way to seek and use credit for purchasing or leasing a vehicle.
She has held management positions with Bledsoe Dodge Automotive Group in Duncanville, Hillard Auto Park in Ft Worth, Randy Hiley Mazda-VW in Arlington and Metroplex Toyota in Dallas. She spent several years with D&M Leasing in Grand Prairie customizing and managing leases for individual consumer clients and for small to large companies. She has worked with dealerships across Texas helping them with their finance & insurance departments.
Patti's father dad, Mickey McHale, who is retired from the automotive business, was recently recognized by Automotive News as one of the top 50 dealers who have made a difference in the auto industry. Patti says "dad has been a big influence on her and she owes her knowledge and work ethic to him". He taught her to work hard, smart and to always do her best.
Patti is married, has 3 children & 2 granddaughters. She enjoys spending time with her family, volunteers at Fellowship Church and helps various organizations raise money for special causes.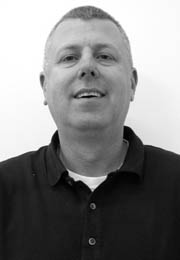 Wes Fuller
Wes Fuller has been in the automobile business for 17 years and joined BBC Motorsports as a buyer for our wholesale/retail operations. He worked in sales & management for Vandergriff Chevrolet, and then in the fleet and leasing department with Powell Chevrolet. Wes also worked for D&M Leasing's Commercial Dept in customizing & managing leases for individual consumer and for small & large companies across Texas. Wes has a huge customer following due to his knowledge of automobiles and customer service.
Wes is very knowledgeable in commercial truck buying, leasing and financing. He has helped hundreds of customers purchase Ford, Dodge, Toyota, Chevrolet gas and diesel trucks and other vehicles.
Wes was born and raised in Arlington and graduated from Lamar High School. Wes never meet a stranger... He enjoys sports and spending time with his family.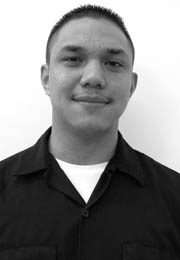 Daniel Roacho Jr.
Daniel is the newest addition to the reconditioning division at BBC Motorsports. He helps get every vehicle into top showroom shape before it is sold. Some of his duties, including but not limited to are; 100 point vehicle inspections, shop management and test driving to ensure each vehicle that leaves the building is in its best possible condition.
Daniel has always been a huge car enthusiast. Soon after graduating high school in 2006 at MacArthur High in Irving TX, he studied at Advanced Technical Institute in Dallas TX, where he earned his degree in automotive technology in 2008. In 2009, he studied collision repair and refinishing at Universal Technical Institute in Houston TX. Daniel has worked for big companies such as Manheim Auto Auction, Firestone, and NTB. At home, Daniel is known as the all-around handy man because he loves to fix things, especially under the hood!.
TREY MCGEE
Trey started in the car business in spring of 1992 when he was 15 years old. That was at Randy Hiley Mazda VW of Arlington. His first job was working in make ready. For those of you that don't know what make ready is that is where all of the work is done to get a car ready to sell. Trey, worked his way from the back of the building all the way to the front. Over those years he moved from washing the cars to being the guy who orders the new Mazda and Volkswagens. Trey has experience in the Service, Parts, and Finance &Sales Departments. In 2005 he was promoted to his first Sales Management position at Hancock Mazda of Mesquite. In 2010 Trey went to work with the Hiley group in West Fort Worth at their Hiley Buick GMC Subaru Store. He served as the Sales Manager and was promoted shortly to General Sales Manager.
Trey, decided to give up the new car store bit and go back to what he love's "just working with used cars". Mr. Mc Gee has joined BBC Motorsports in Dallas. The BBC Motorsports Team is changing the way our customers buy cars by putting the fun back into for everyone.
After graduating from High School, Trey McGhee served his country. He served 8 years in the United State Marine Corp. Even then when he was on leave from the car business it was like he wasn't! All of my friends would call him and ask where to buy a car and where to get best deal Semper FI!!! . (Always faithful)
Trey enjoys cooking, fishing, seeing family and friends. Travels with his wife Stacey and loves live Texas Country Music especially in the Texas Hill Country. Trey states "There is nothing better than floating the river with a group of you family & friends then heading to a concert at Gruene Hall or the River Road Ice House."
T.J. Davis
T J Davis grew up in the car business with his father Dink Davis. He spent countless 12+ hour days with Dink at the dealerships. TJ, has many great memories were he observed and learned a great deal about the operations of the automotive business.
TJ, Graduated from Stephenville High School, Studied Computer Information Systems and Business Management at Tarleton State University. After Tarleton state TJ, became a very accomplished touring musician. He spent 7 years writing, recording, producing, and touring North America. He was and is a professional lead guitar player.
When TJ's music tour ended he decided to attend Kentucky Horseshoeing School in Lexington Kentucky. After graduating Mr. Davis, became a partner in a small Farrier Practice in Ocala, Florida. He spent five years working with Stakes Racing Thoroughbred Horses.
TJ, has joined the BBC Motorsports Team and is working with his father wholesaling and retailing vehicles. He is delighted to back to his my native "country" of Texas and be closer to his family.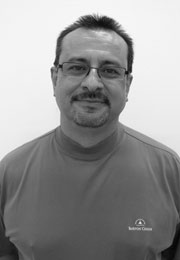 Steve Reyes
Steve Reyes was born and brought up in Ft Worth, a true Texas native. He has spent thirty-four faithful years in the car business, with job titles ranging from Parts Delivery to Service Manager.
Steve is well acquainted with the service side of the business. He made his way up in the ranks, starting as a Salesmen, and eventually serving as a General Sales Manager. Steve has also operated as a Co-Owner of Hancock Mazda for eight years.
Steve has a wealth of experience, and has worked with Oldsmobile, Isuzu, Hyundai, Toyota, Volkswagen and Mazda franchises. The car business is Steve's passion, and he loves helping customers repair their vehicle, or buy a replacement one.
Steve is married to his wonderful wife, and they have four great kids. Although he doesn't get to play often, he loves to get out on the golf course. He has been a Dallas Cowboys fan his entire life. Good choice, Steve!