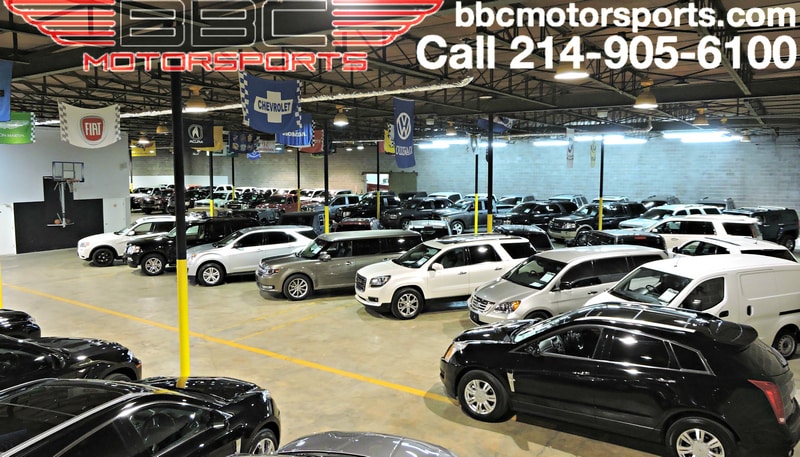 The BBC Motorsports Story 
"We buy and sell cars for fun and a small profit."
BBC Motorsports was founded in 2010 by three partners who have collectively worked together in the Automotive Retail and Wholesale business for over 75 years. Surrounding ourselves with great people, we operate in a low overhead environment managing costs and protecting our competitive edge. We are uniquely qualified to offer our customers the best value proposition in the marketplace. It is a very simple formula. We have a long history in the wholesale side of the business and know what and how to buy. We manage reconditioning costs efficiently. Therefore, we go to market with vehicles priced below what most big box stores can offer. We understand the importance of meeting customer expectations while managing a professional and expedient sales process.
Know your customers!
Deliver everyday low prices!
Manage the quality look and appeal of our vehicles!
Provide a professional yet fun buying experience!
Where is BBC Motorsports located?
1320 Chemical St Suite B, Dallas, Texas 75207
We are located in Dallas Texas, 10 minutes north of downtown Dallas in the newly renovated Dallas Design District. We have conveniently located our business in a  1.4 acre indoor neat and clean warehouse facility (previously occupied by The Dallas Times Herald), just two blocks west of I-35 (Stemmons Freeway) and the Medical District exit. General landmarks are Children's Medical Center, the Anatole Hotel, and Market Hall.
What is the source for our inventory?
We have many different sources for the cars and trucks we stock. Vehicles are purchased direct from large franchise dealers, online auctions, factory sales, off lease facilities, area credit unions, previous customers, and vehicle trade ins. BBC Motorsports is also a certified dealer for the USAA vehicle purchase program.